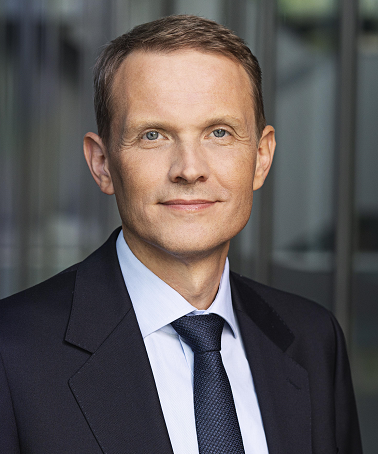 Member of the Executive Board, responsible for Trading & Clearing
Thomas Book has been a Member of the Executive Board of Deutsche Börse Group since July 2018. He is responsible for Trading & Clearing, which comprises the Group's cash market (i.e. Xetra), financial derivatives (Eurex), commodities (European Energy Exchange) and foreign exchange (360T) businesses including clearing, as well as Market Data + Services.
With more than 20 years of industry experience, Book is a pioneer in the field of electronic trading. Having joined Deutsche Börse Group in 1995, he was part of the team that rolled out DTB's remote membership concept across Europe and the US. During this time, he gained deep insights into the trading business and the importance of innovation and technology for an exchange. 
Book also was part of the project that founded Eurex, the first-of-its-kind cross border exchange merger of DTB and Soffex. In 2001, he complemented his industry knowledge with a PhD thesis on "Electronic exchange trading and global markets". 
Book was CEO of Eurex Exchange from 2016 to 2020. Previously, he shaped Deutsche Börse's clearing business. Appointed to the Eurex Board in 2007, he was Head of Clearing until 2014. In 2013, Book assumed the role of CEO of Eurex Clearing AG, which he held until 2016. 
Book is chairing the Management Boards of Eurex Deutschland and the Frankfurt Stock Exchange. Furthermore, he is Chairman of the Supervisory Board of European Energy Exchange AG as well as Vice-Chairman of the Supervisory Board of 360 Treasury Systems AG and of China Europe International Exchange AG.